© Arnold-Snell Building - all photos show completed projects
"We believe in establishing lasting relationships with our customers by exceeding their expectations and gaining their trust through exceptional performance."
Tony Snell, Director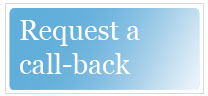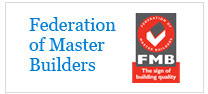 Testimonials
Please contact us if you would like to talk to any of our clients. These are some of the comments we have received from them:
Client: Mr M, Canford Cliffs
Project Type: Kitchen and dining room structural extension
"There are three key reasons to choose Tony;
1. Tony is highly competent. He is very experienced, does not cut corners or take chances, and in the face of difficulties that crop up he is extremely calm. Tony does not get flustered and had a very amenable disposition.
2. Tony literally cares more about the quality of the end result, and your satisfaction with it, than you do. No arguments over quality as Tony is harder to satisfy than you. If this all seems hard to believe ask Tony to arrange to show you some of his work and speak directly to his customers.
3. On projects like ours it seems like the builders move in with you. That's when you want a team like Tony's that treat your home like a home, not a building site, and are a pleasure to have around.

You live with the results for a long time so choose your builder carefully. We couldn't recommend Tony more highly to you."
Client: Mr & Mrs S, Bournemouth
Project Type: Kitchen alterations
"We would just like to say how pleased we are with the Kitchen. We were very impressed with your high standards of workmanship and all the tradesmen which you employ.

Nothing was too much trouble and you always exceeded our expectations in everything you did, ensuring the project went well and smoothly and above all we were confident in knowing that we could rely and trust you implicitly.
Lastly we would have no hesitation in recommending you to anyone. Thank you so much."
Client: Mr and Mrs B, Bournemouth
Project Type: Structural alterations
"Thank you to you and all your blokes for all the work done, it is looking really good. We look forward to starting the next stage'.
Client: Mr and Mrs W, Lytchett Matravers
Project Type: Major refurbishment
Thanks for all your help and problem solving in transforming our house'
Client: Mrs P, West Moors
Project Type: Roof alterations
'Thanks Tony, fantastic job and all looks great, cheers'

Client: Mr F, Wareham
Project Type: Extension works
'Thank you for a great job, it all works brilliantly'
Client: Mr S, Southbourne
Project Type: Structural alterations
'Thanks very much Tony for your hard work. We will be using you again we hope'
Client: Mr M, Holt Wood
Project Type: Kitchen refurshishment
'Thanks very much for an excellent job – we will keep your number of file. All the best'
Client: Dr P, Stoborough
Project Type: Kitchen alterations and refurbishment
'I am very pleased with the work and the care and attention you have given to see that everything has run smoothly. I wouldn't hesitate to recommend your company to anyone'
Client: Mr B, Branksome Park
Project Type: Structural alterations and kitchen refurbishment
'Delighted with all the work you carried out for me recently"
Each of our case studies, which cover example work of current and past proejcts also have testimonials from each client. Please take a few minutes to review our case studies page.